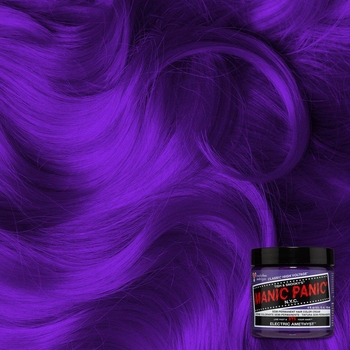 Are you interested in raising money for an amazing prom? Would you like your teachers to show some extra purple pride? Then donate to the junior class fundraiser! The goal of the junior fundraiser is very important, and it comes with an interesting incentive; if the student body raises $1000 dollars, some of our favorite teachers will color their hair. This fundraiser is being led by the junior class government, namely, President Leila Hopkins, Christopher Seminara , Angel Cepeda, Torin Kelly, Dayana Reed, Chloe Feit, and Benjamin Bong. We can thank them for making our classes more interesting, as well as making the 2024 prom a dream. But I'm sure you are wondering what made this all possible, and how exactly it all transpired.
What exactly inspired this idea to have teachers dye their hair? Seminara discussed how the idea came from his highschool experiences. When he was in highschool "way back in the day," he remembers teachers dying their hair pink for a breast cancer charity fundraiser. He recalls enjoying the concept of faculty doing something of that nature that you might not see them do usually. Also the coloring of the hair is a fun incentive for students, faculty, and family alike to donate to the cause.
What are the goals of this fundraiser and why should we donate our money? The goal of the fundraiser is to raise money for the 2024 prom. The junior government has big ideas for the upcoming prom, "…- waterfront view, we want to have food trucks," as well as other goals. Obviously these inclusions would need a lot of funding, so they are starting the donation process early. "..the more money that we raise prior, the more we can get it to be exactly as we want it to be.". If (and when) they can succeed in making this wonderful dance a reality, all of this will become worth it.
From a students perspective, would the idea of getting one of your teachers to dye their hair make you interested in donating? From what I gathered (using multiple junior's opinions) the idea really interests them. Even those who cannot donate are telling their friends and family. Everyone is excited about their dream prom, just as excited to see their teachers dye their hair! Thus far they've only raised one dollar, so let's hope the donations roll in soon.
How were the teachers for this project chosen? The junior class government thought that it would be funny specifically for Mr. Golde to participate "..they all wanted Mr. Golde because it was out of the box; it sounded like something that he wouldn't do, and when he said yes it was amazing.". Along with Golde there are Sackett, Kite, and Catalan that are also coloring their hair. The teachers were asked by Seminera and were all very interested in the idea. They knew that Sackett would say yes, as well as Kite, and Catalan has always wanted to dye her hair. Overall, the teachers selected are very excited or at least somewhat interested in dying their hair.
This fundraiser is definitely a creative way to get students, family members, and faculty into donating. Hats off to the junior class government for spending their time to come up with this creative idea, as well as the teachers for donating their hair for our enjoyment. Also, a special thanks to Mr. Seminara for answering questions about why and how this fundraiser and incentivised goal came to be. We all hope to raise well over $1000 to help towards our two dreams, an amazing 2024 prom and the hope to see four of our best teachers color their hair.